Some of the benefits you will enjoy
20+ years of experience

No job too big or too small
A dedicated team of professionals dedicated to your business
We respond! You will get a call back or email within 24 hours
"Look back week" bookkeeping. Know where your books are at all the time!
Virtual Work
A firm with late hours-to not disrupt your work day
Charged for services AFTER completion
No cancellation fees in most cases, only a 30 day notice required
Bonded and insured with Professional Liability Insurance
Serving American industries from Corporations to Non-Profits, worldwide
Why go to 5 different vendors for one thing or try to figure it out on your own?
We were founded under the realization that small and growing companies needed excellent service that wasn't as attainable, affordable or versatile as expected.  Grow your business with someone who is as passionate about your business as you are, and with a proven track record of growth for businesses!
Companies that have used our services have grown their revenues by millions of dollars, refocused spending, diluted their advertising to the right markets, expanded their company's employee growth & human capital, created valued relationships with their vendors and improved the customer service, training and organization of their office employees. Even a simple yearly lookback can save you $1000's. Give us a call to see what we can do for you! 
Bookkeeping isn't just about adding your transactions into an accounting program.
Each line of your expenses corresponds with a tax form line. If not properly recorded you may pay more in taxes. CPA's don't look at what you put under your tax lines. If its not coded correctly, it's your deductions lost. With 20 years of experience, we know which tax lines to code correctly, while advising you on future transactions that can help your business. We will provide you with the groundwork on how to read your reports accurately and use that knowledge to grow your business.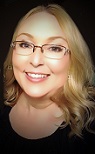 MELISSA J. VANDEVER
Owner/Founder
Melissa has over 20 years of hands on experience working with corporations such as Wells Fargo, ADP and small businesses in the service and retail industries. In the corporate world, she was assigned special projects that boosted corporate profits by billions, as well as training new employees. In the small and mid-size biz sector, she has overseen all aspects of running the business, from day to day to staffing.
She left her position as a Finance & HR Director of a 501c school district with over 3 million in revenue to bring her expertise to small and mid-size business owners. With each client she has helped them to exceed their expectations in growth, management and budgeting. Many of her clients will attest that they can now focus on growing their businesses and have saved at tax time.
Melissa has an educational background in Accounting & HR Administration, and continues her education on a yearly basis to keep up with the latest trends in the industry. She uses several accounting platforms such as Quickbooks Pro, Quickbooks Online, and Xero. She is Certified Quickbooks Elite ProAdvisor, has been quoted in SHRM (Society of Human Resources Management) magazine, has spoken at national conventions teaching business owners about their bookkeeping, and is always just a phone call away for all her clients. She also serves on the City of Mesa Transportation Advisory Board in Mesa, AZ. 

VANDANA VASA
Lead Accountant
Vandana has 10 years of hands on experience in the field of Finance & Accounting. She has done the bookkeeping and payroll for a variety of business types, such as property management, hotels, motels, gas stations, clinics and more! Vandana also has experience in a vast amount of accounting programs, like Quick Books (desktop & online), Peachtree, MRI, Great Plains, PeopleSoft GL, Micro strategy, and Simply Accounting. She is a commerce graduate from Delhi University & a certified Accounting Technician from ICA, as well as continuing her education in her free time. Vandana specializes in the service and hospitality industries.

TINA SETHI
Staff Accountant
Tina has over 12 years of hands on experience in the finance departments of several large multinational and Fortune 500 companies, including Kraft Foods, Cushman and Wakefield, Air Energi & Philips. Since 2015 she has worked with industry leaders in the fields of financial planning, multimedia, corporate events management, leadership coaching & non-profit orgs. Tina has attained degrees in Accounting & Payroll Administration, with honors, from Everest College. Tina has a proficiency with several accounting platforms, such as Xero, Simply Accounting, Aplos & is a Certified Quickbooks ProAdvisor. Tina's specialties are non-profits, service companies, and mortgage lenders, especially those that specialize in CGA's.